Show Me Your Ways
by Eva Zarley
Show me your ways, O Lord, teach me your paths; guide me in your truth and teach me, for you are God my Savior, and my hope is in you all day long. Psalm 25:4 & 5
It has become my daily prayer to God that He would give me a teachable spirit.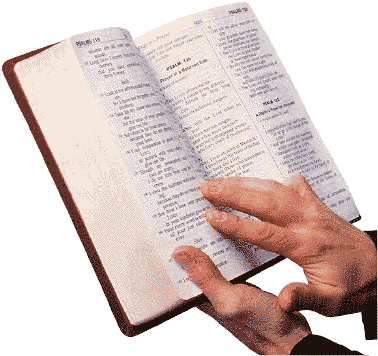 For most of my life, I have been pretty hard-headed and I still am. I get frustrated with myself when I finally come to my senses and realize I have missed the mark again. When I at last come into agreement with God's Word, peace sweeps in and drives away all the strife and turmoil that I had brought upon myself.
So many times I've wished the reality check would have hit me sooner. Of course, the Holy Spirit warns me from the moment I get out of line. Unfortunately, I sometimes fail to listen. I get so focused on things and situations in my little earthly realm. I cause a lot of trouble for myself when I get caught up in the cares of this life. I know in my heart what the Word says concerning any situation. Just the same, I continue to err in stubbornness until God finally allows me to reap a bit of consequence.
I am just like my young daughter in so many ways. She will get her mind fixed on something that makes her miserable and complain about it until we have to warn her to stop. Or she will engage in some activity that we have told her not to, (like running on ice). She will test our limits and carry on in her own way, until we are forced to take action or until she gets hurt. Then she cries to us seeking comfort for her pain, whether it be emotional or physical.
So it is with me and my heavenly Father. I might not like His discipline at first, but when I come to my senses, I understand that He loves me and does all things for my good. I am thankful that He cares enough to teach me and show me His ways. His judgments, not mine, are wise and true. In Him I hope, all the day long. Because He loves me and cares enough to discipline me, I know I will not continue in my blindness to do that which is destructive.
Lord, be Thou my Vision in this day. Let me remember to let You do the thinking for me, for Your ways are higher than mine.
---

Home
Books
About TheFinalHarvest.org
Music
Pass-around Pages
Kristina's Page
FAQ
Transforming Books
Transforming Movies
Eva's Desktop Art
Victor's Desktop Photos
Audio Talks
Printed Talks
Statement of Faith
Our Testimonies
Home Church Resources
Our Blog and Podcast
Devotionals
Links
Contact Us